There is a new meetup in town that I'm very excited about: Cloud Native Istanbul
The meetup is started by Kaan Demircan and Engin Özkurt. Kaan and Engin are both work for Microsoft and their main focus is on providing open source solutions to Microsoft's clients.
I attended the first and so far only meeting of the group. It was a small meeting (11 people) in Akasya Shopping Mall.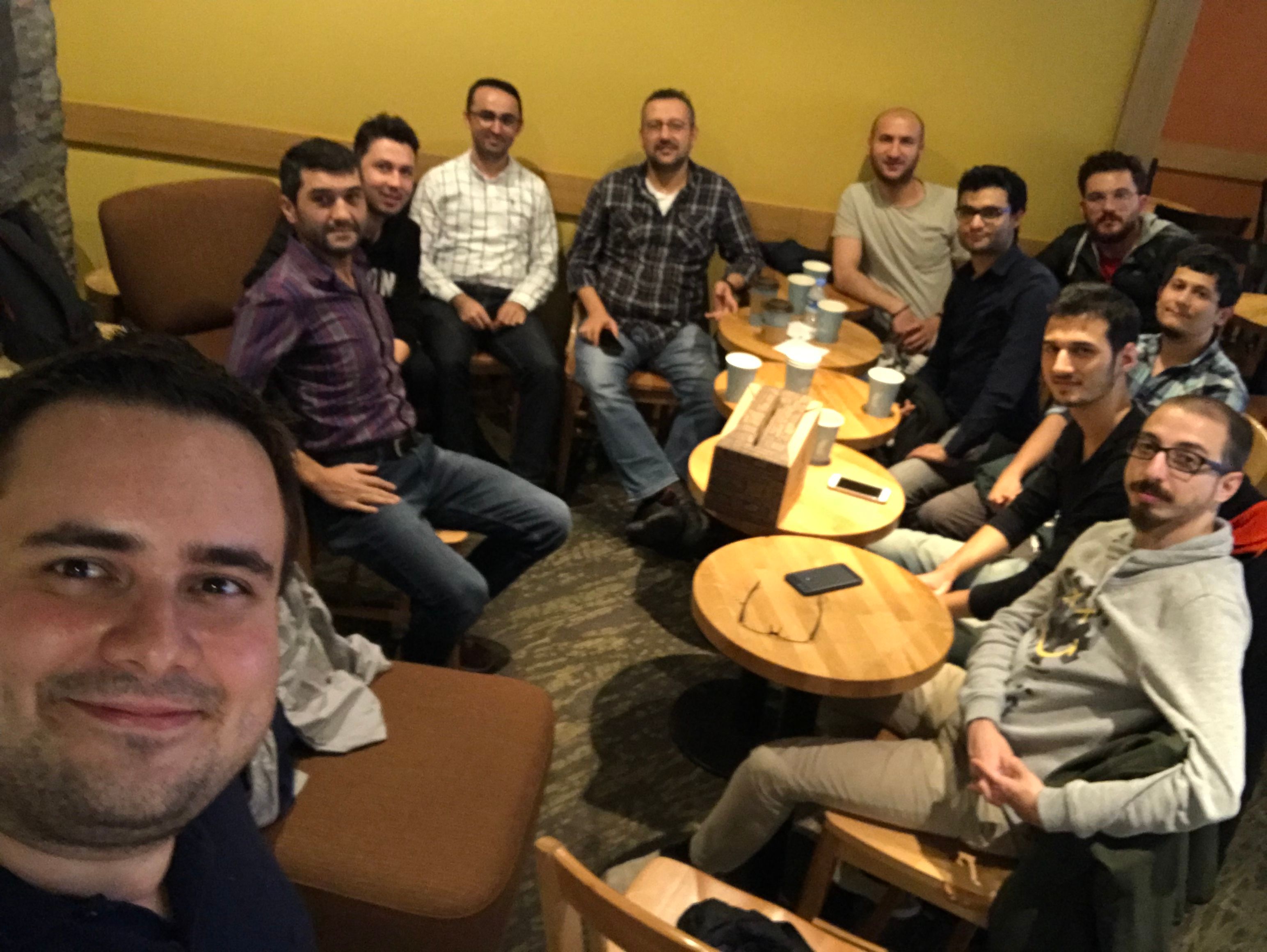 Naturally, it was an introductory meeting. We met with each other and chatted generally about new and old technologies, running systems in scale and the roadmap of the meetup.
The conversation continued for 3 hours and we could stay except for time got late. I really enjoyed it! I hope it persists and we can create a cloud native community.